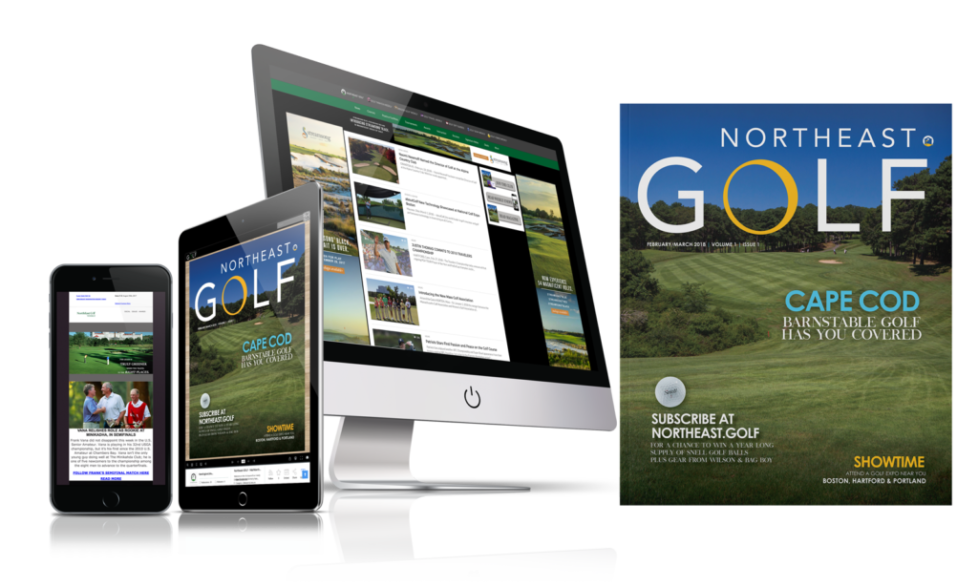 ABOUT
Golf Marketing – Print, Digital, and Events!
Northeast.GOLF Magazine (formally New England Golf Monthly) is published 6 times annually in a 9" x 11" perfect bound format with a soft touch cover. The magazine is targets affluent and avid golfers through distribution at virtually all Public/Private golf facilities and Resorts in the Northeast (MA, RI, ME, NH, VT, CT, NY, NJ, PA Eastern Canada).
Northeast.GOLF features the latest in lifestyle, fashion, interviews, travel, reviews, equipment, opinions, and news. Our mission is to supply our readers/subscribers and industry partners with interesting and engaging editorials to grow the great game of golf!
Let NewEngland.Media create a multi-media program that utilizes the Power of Print to convey your message, the trackability of Digital Distribution and the precise targeting of Social Media to reach various demographics.

Subscriber / Readership Demographics / Profile
70% are male ages 35-65

59% are working business professionals

74% have a college degree

35% make over $250,000 annually

Avg Household Income $95,000

28% own more than one home

30% are women ages 45-60
Spending / Travel
37% are private club members

62% play golf at least once per week

52% spend over $2,000.00 annually on golf equipment & apparel

58% take at least one golf vacation per year
*sources: subscriber surveys, golf expo questionnaires, Dell Technologies Championship
NEGM Media Kit / Custom Program Request