Limited Time Only $500 in FREE Digital Advertising!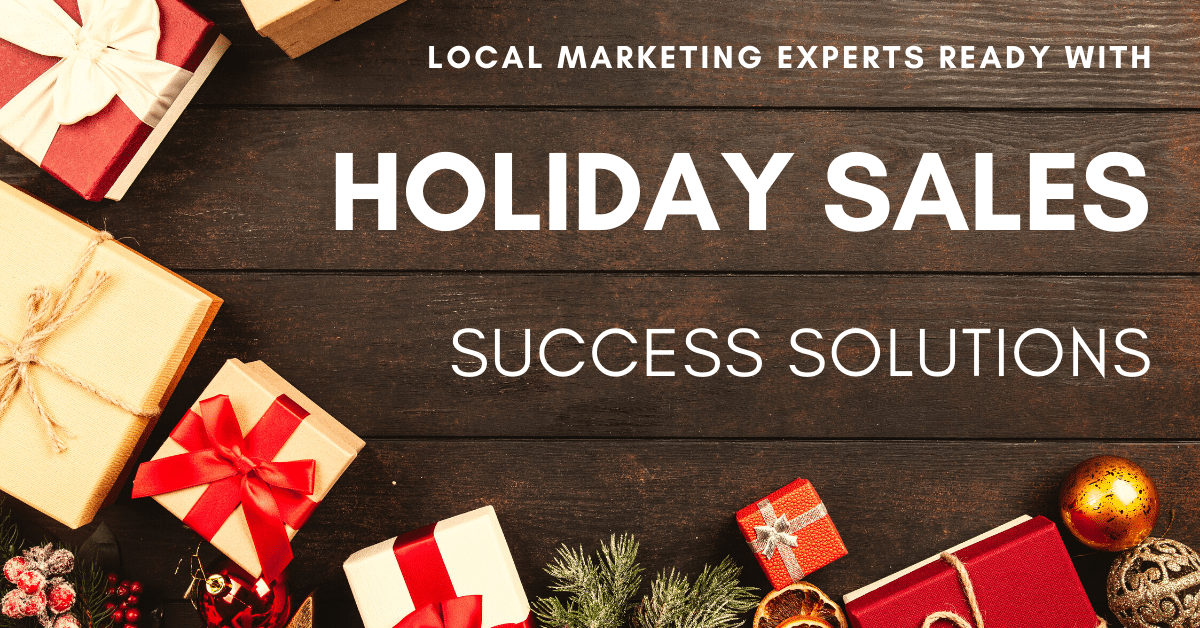 Your All-Inclusive Solution for Marketing in Southern New England for Holiday Sales Success!
Are your marketing efforts limited or not reaching  enough qualified customers? Interacting with the correct targeted local audiences and measuring the effectiveness of your advertising spend doesn't have to be complicated or misleading. That's where Our team comes in!
At New England dot Media, we offer a menu of digital and traditional marketing solutions that generates attraction to your products and/or services while creating brand identity with the audience that your business needs for increased sales.
Why choose NEDM as your new marketing partner? Local/Regional niche websites, email databases, and social pages are more likely to reach consumers ready to make holiday purchases.
Digital Marketing
Need to increase your digital presence?  We specialize in designing customized digital marketing campaigns based on your sales goals and budget drive online sales for your business. Our services include:
Email Marketing — Use email to develop brand identity and loyalty with potential customers while driving clicks to your online store for potential sales of your products and/or services.
Geo, Event & Addressable Fencing – Capture, serve ads, track clicks and realize conversions from mobile devices that entered your fence.
Custom Audience Campaigns – Sponsor sweepstakes, quiz or contest to develop a custom audience to re-target with their personal needs.
Website Design & Hosting — Design and securely host a WordPress website that is easy to navigate and update. Including real estate IDX Broker integration with a Top Producer CRM.
Social Media Advertising — Advertise your products/services to customized audiences.
Social Media Management — Promote your brand, reputation, and other industry content organically on all your pages.
Video Marketing — Shoot, produce and promote videos through various channels to tell your brand story to potential customers.
Search Engine Marketing — Use paid advertisements that appear on search engine results pages.
Search Engine Optimization — Increase your website's organic visibility in search results for your businesses keywords.
Traditional Marketing
You can't put a price on branding and traditional marketing is the solution to do that. We offer options print advertisements/editorials in our magazines, direct mail and event booths. Our traditional advertising services include:
Print Marketing— Advertise with Coastal Home Life and/or Northeast Golf Magazine to reach customers with interests in the Home, Golf and Lifestyle space.
Direct Mail — Send your promotion materials through the mail to every house and business or to a purchased list of potential customers.
Events — Our New England Home Shows offer a sales opportunity with thousands of homeowners ready to do business with your company.
*Free $50@ digital marketing credit extended only to new advertisers with New England dot Media within the past 12 months. Offer valid only with a $2,000 minimum campaign spend and cannot be combined with any other offer. Offer expires December 10, 2019.
The Holidays are here again and New Englanders are shopping for great golf gifts and planning their off-season travel destinations.  Because there are so many gifts and destinations to choose from NEGM produces the 18 Holes of Christmas Holiday Gift & Travel Guide to put your brand in front of the rest!
The 18 Holes of Christmas: An all-inclusive multi-media program including an HD Video Production designed to go viral and bring golfers to your brand for gifts or travel this holiday season. 18 straight pages in print/digital formats, dedicated pages online, and 18 straight days of email/social media marketing are why the 18 Holes of Christmas are the best value in holiday golf marketing today!
Program Specifications:
— 2/3 page display ad OR 1/3 page advertorial in 75,000 printed issues – shelf life Nov16 to Feb 16
— 2/3 page display ad OR 1/3 page advertorial in an interactive digital issue – emailed to over 60,000 subscribers, infinite shelf life online
— online feature – 18 straight weekdays – dedicated page for the gift guide & dedicated page per hole – infinite shelf life online
— dedicated email campaign – 18 straight weekdays – dedicated day per hole – inclusion in all other days – 60,000+ subscribers
— dedicated social media campaign – 18 straight weekdays – dedicated day per hole – 5 major social media sites – includes Facebook Cover
— HD Video production – 18 Holes of Christmas Jingle – designed to be aggregated across our network including GolfNewEngland.tv
— subscriber promotion – each hole includes two sponsored gifts – donated by the brands on the hole – dedicated day
---
18 Holes of XMas Packages
(2 positions per hole – 36 total brands – some space already reserved)
1st Position
– 2/3 page display + all of the above – $1875 + gift donation for subscriber.
2nd Position
– 1/3 page advertorial + all of the above – $775 + gift donation for subscriber
---
Deadlines: New England Golf Monthly
November/ December Last Issue
–November 2nd – Space Reservation
–November 5th – Materials Due
–November 15th – To Press
–November 20th – Delivery
–November 26th – eBlasts Begin
---
All of the above includes the option of an online, eNews and social media printable coupon that must include an exclusive offer available to NEGM Readers. Not to be duplicated with any other media outlet.

Platform Distribution & Reach
50,000 printed copies delivered to every golf facility in New England & over 2,000 additional locations (liquor, restaurants, transportation, hotels, dealerships etc.) and over 6,000 direct mail subscribers
58,000+ email subscribers who receive the digital magazine throughout the month which also has an infinite shelf life
15,000+ unique visits per month online with all editorial featured and live indefinetly and thousands of social media followers
Total reach in excess of 300,000 affluent golfers through the NEGM Platform
Click the pictures below to zoom in:
Two-Page Spread Ex
Enews Example

Read Last Year's Holiday Gift