Marketing is one of the most crucial aspects to running a successful business. The marketing strategy that a business chooses to use can ultimately determine its success. A strong business will use social media marketing but the strongest and most successful marketing strategy will incorporate social media along with other platforms to create a multimedia marketing strategy.
A multimedia marketing strategy is one that does not solely focus on one medium to market their company such as solely using television ads. Rather it would incorporate all of the company's social media, online platforms, along with their print and television advertising to form one cohesive and concise message.
Using a multimedia marketing strategy is so important because the time the average human spends consuming media continues to increase each year. Not only are they spending more time consuming media but the ways in which they are consuming it are varied hence the importance of using multiple platforms to target the company's audience. Sense people are consuming the marketing message using a variety of platforms this means that the content must be compatible to mobile devices, tablets, and desktops.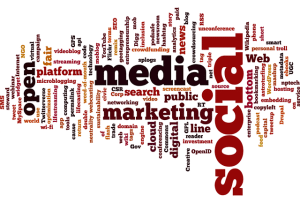 When a company uses a multimedia marketing strategy it can target a bigger audience and better fulfill the needs of that audience by having a concise and accessible message. Developing a multimedia marketing strategy is starting to become a necessity to stay afloat in this competitive business world.