People become very frustrated when they open a link to a website only to discover that they must click on another link to make it mobile device friendly or worse there is no mobile version and the distorted words and images are all that have to work with. They are so frustrated that more times then not they exit the page and give up all hope on trying to reach the website. This is why it is so important for your business to have a responsive webpage design.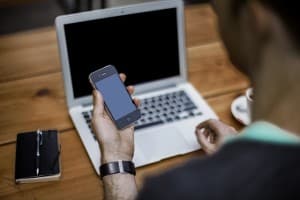 A responsive website is one that has multiple fluid grid layouts and flexible images. This means the website will look good on any size screen, whether it be a large desktop, a tablet, or even a small mobile device. Users will be able to navigate with ease no matter what device they decide to use and their viewing experience would be optimized. This means that they will be able to focus their attention on  the content rather than worrying about how to navigate the website.
Looking into the future all websites will be built using a responsive design seeing as the number of devices people use only increases with time. So hurry up and turn your website into a responsive one!